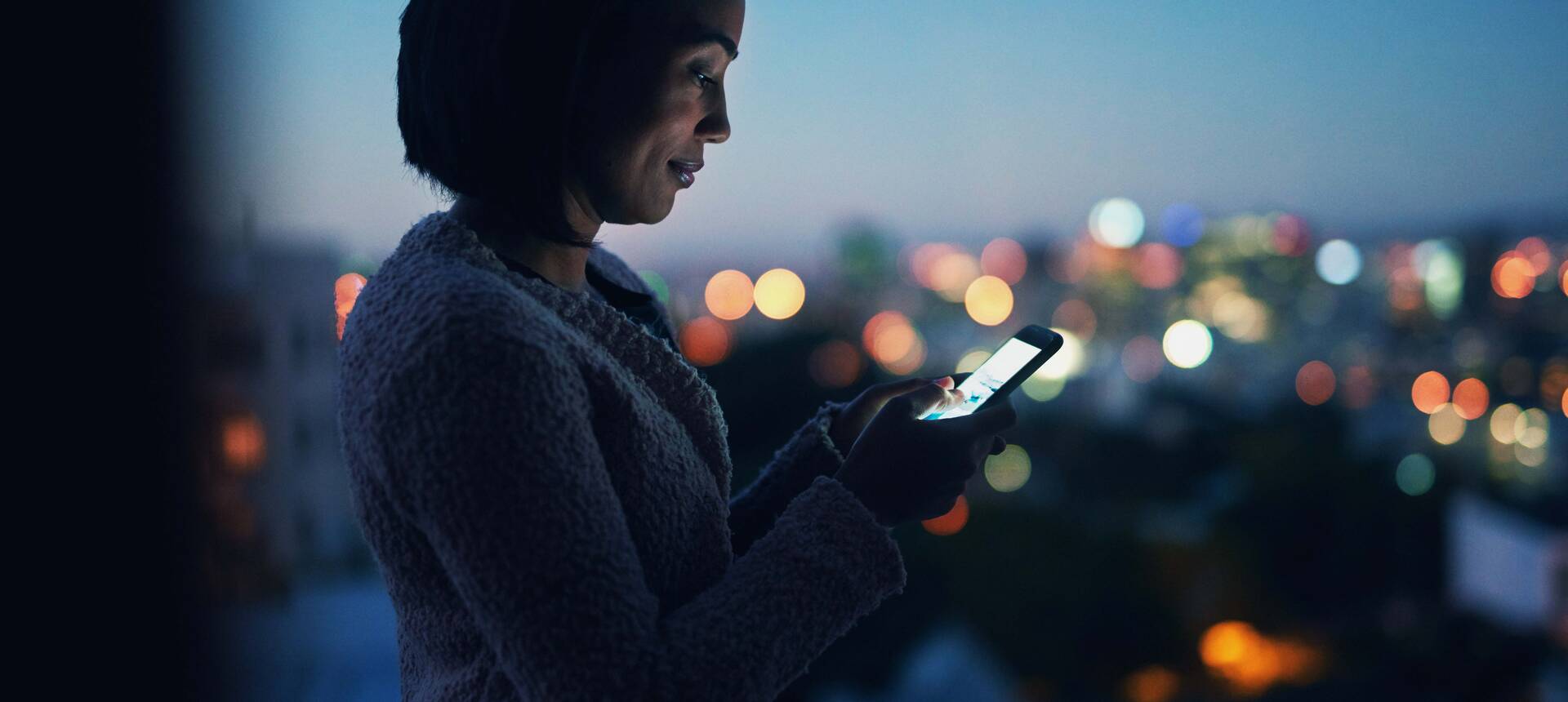 Your booking portal for serviced apartments
Temporary living
in Germany and worldwide.
Serviced apartment = room + kitchen
Ideal for temporary living.
Serviced apartments combine the best of the classic hotel business and private living. Serviced apartments are more individual, cosy and often more spacious than hotel rooms and have a fully equipped kitchen or kitchenette. In a serviced apartment you enjoy the privacy of a furnished flat as well as the comfort of hotel-like services.
Many serviced apartments can be booked for as little as one night, but are particularly suitable for long-term stays of several weeks to months. The longer you stay, the cheaper the accommodation price - up to 50 % lower compared to hotel rooms of a comparable category. Read more about the special features and advantages of serviced apartments here.
Saving
up to 50 % cheaper than hotel rooms of a comparable category for long stays
Kitchen or kitchenette
fully equipped with stove, refrigerator, sink, crockery, cutlery and pots
Cosiness and comfort
Living area with sofa or armchair and TV - separate from the sleeping area

Service
regular cleaning service and change of linen
Washing machine
and drying facilities on site, partly directly in the apartment
Atmosphere
individual and homely furnishings
Space
generous shelf and storage space

Privacy
like in one's own flat: entertain guests; partially own letterbox and doorbell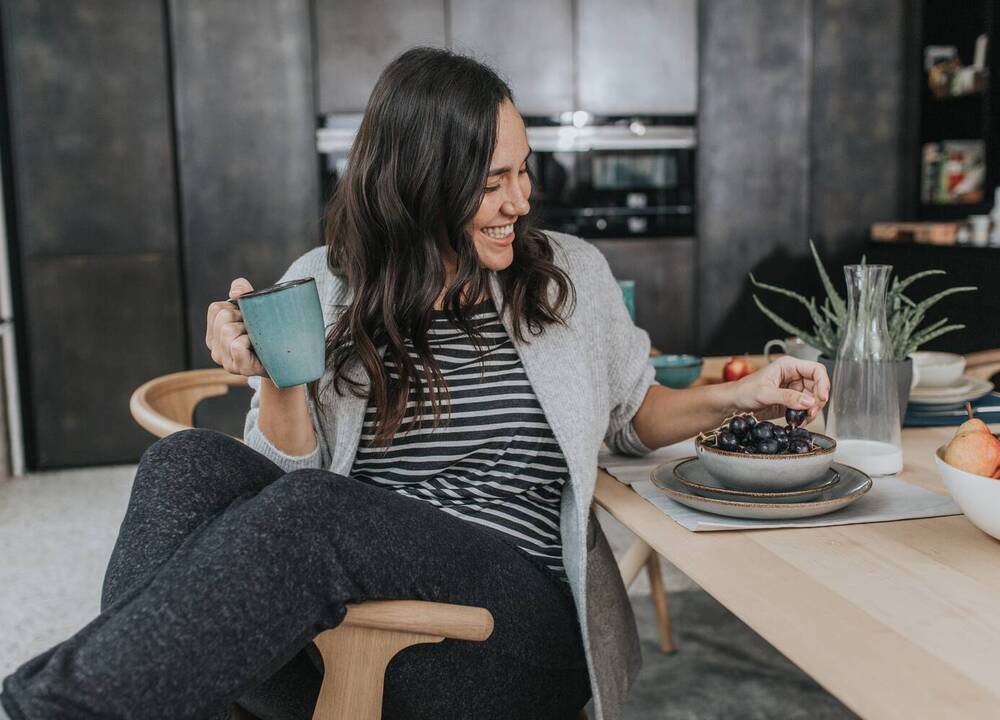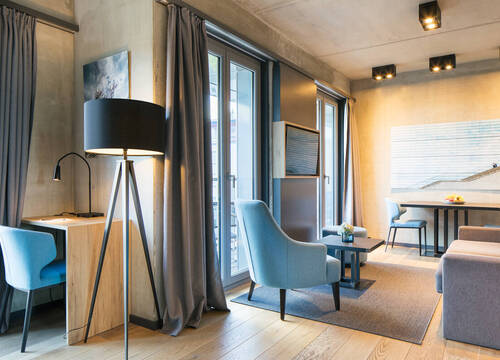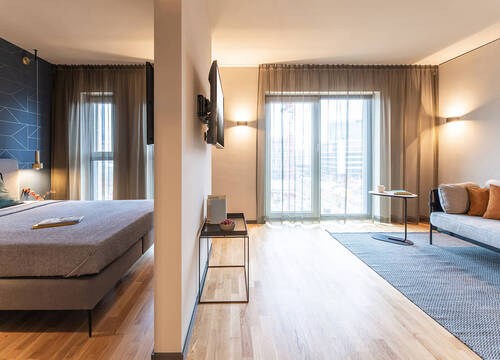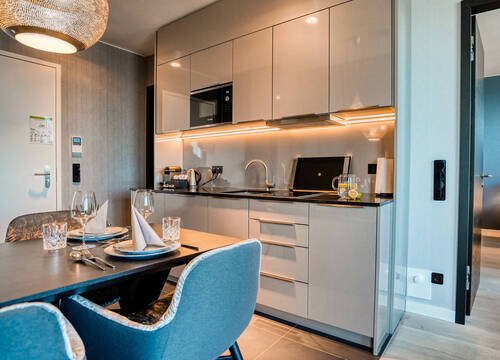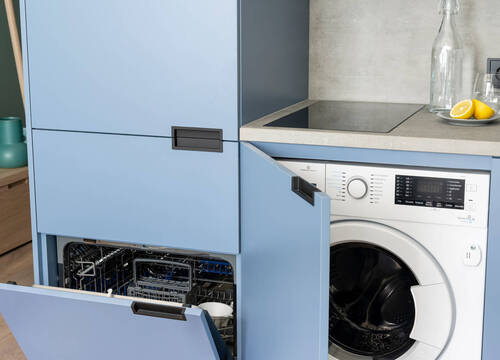 Benefit from our many years of experience in the industry!
Apartmentservice was founded in 2001 and is the first independent agency for serviced apartments in Germany. We know the market and the needs of our customers very well! Because we have been the expert in the segment of temporary living for over 20 years and are committed to this industry in many ways with our know-how. Trust our expertise, commitment and transparency in the interaction between customer, guest and apartment provider.
Save time, money and your resources with Apartmentservice!
Tell us the location, time period and your special requirements for your temporary home. We will then take over the research and provide you with at least one individual offer within a short time. In addition, we manage the entire booking process and are of course also there for you in case of unplanned changes after the conclusion of the contract. Our service is reliable, efficient and free of charge! Or book your serviced apartment easily, quickly and conveniently online!
Enjoy living comfort and service with full legal security!
With the serviced apartments of our professionally operated partner properties, we offer you more individuality, freedom and privacy than hotels. At the same time, you do not have to do without hotel-like services. Trained staff takes care of the cleaning and maintenance service and offers further services on request. Of course, compliance with all legal safety regulations is guaranteed. In addition, extensive payment options are available in the B2B area.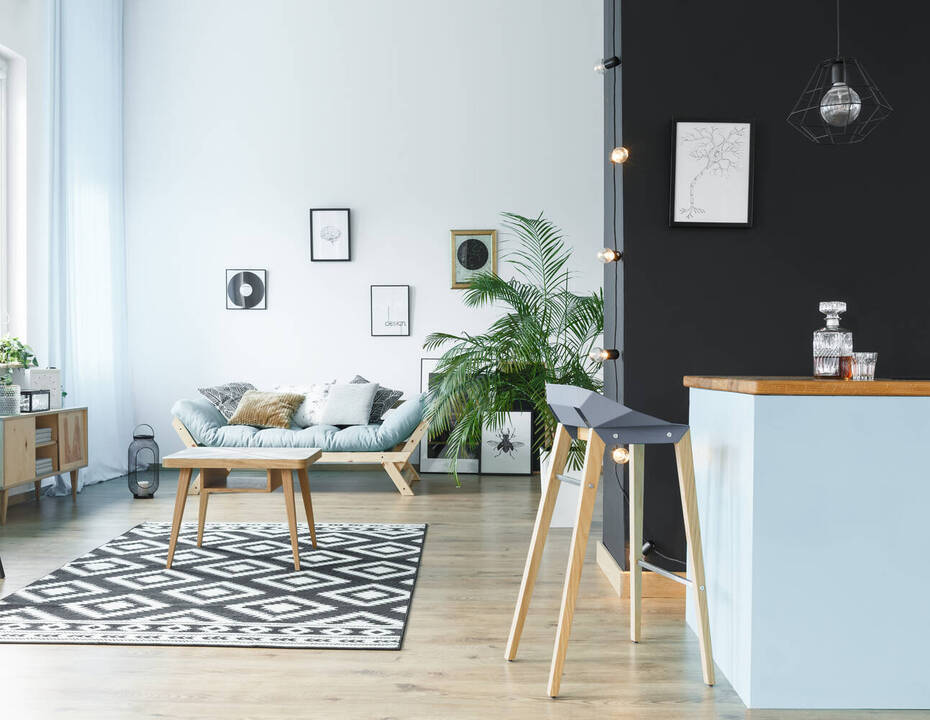 Search, find and book!
You are a business traveller, travel manager, relocation agent or employee in a corporate travel agency and are looking for temporary accommodation for yourself, your colleagues or clients? Or you like to travel on leisure, but want more individual freedom than in a hotel at a favourable price-performance ratio? Use the booking portal of Apartmentservice and choose from our extensive range of professional serviced apartment providers. We are your competent contact from the booking request to the departure.
One-stop Apartmentservice
» personal advice » comprehensive research » individual offers » competent support for all booking questions, even after the contract has been signed.
Learn more about the benefits of working with Apartmentservice for:
"Apartmentservice helped us to make a large number of bookings at short notice. The bookings were unbureaucratic for us and we were provided with a competent contact person. Our employees were very satisfied with the arranged accommodations."
Birgit Steiner, JetBrains GmbH
"We have been working with Apartmentservice for many years. There is a wide selection of beautiful properties, the team is always supportive and the cooperation is more than reliable."
Penny Donath, DONATH Relocation GmbH
"For years we have maintained a very pleasant and successful business relationship with Apartmentservice. Here we particularly appreciate the competent, fast and flexible handling of our bookings."
Saskia Steinhagen, Gerhard D. Wempe GmbH & Co KG
"Competent contact persons and good cooperation in search for apartments for our customers all over Germany."
Uta Kobsik, Inhouse Mobility GmbH
SO!APART insight
The digital trade magazine makes the SO!APART come alive throughout the year and is considered a must-read for all players in the segment of temporary living. It publishes the latest news on the market, specialist articles on the players in the industry, as well as interviews, podcasts and guest articles.