Serviced apartments - often also called business apartments - have steadily gained in importance and popularity for business travellers in recent years. One reason for this is that the concepts are particularly geared to the needs of frequent and long-term travellers. Unlike hotel rooms, business apartments always offer cooking facilities and at least a functionally separated living and sleeping area. Maintaining privacy and creating personal space thus transforms the serviced apartment into a "temporary home" where anyone far from homeland and family can still feel at home.
At the same time, the accommodation rate in a business apartment is up to 50 percent cheaper for stays of one month or more compared to the rates for hotel rooms of a similar category.
In addition, business apartments with high-quality technical equipment are once again especially tailored to the needs of business travellers. The following equipment and furnishing features are offered in designated business apartments:

free and fast internet connection for several devices (laptop, tablet, smartphone)
sufficient power and USB outlets for smartphones and/or laptops, etc.
designated work area with sufficiently large desk
well-lit work area and a comfortable seat
comfortable bed with choice of pillows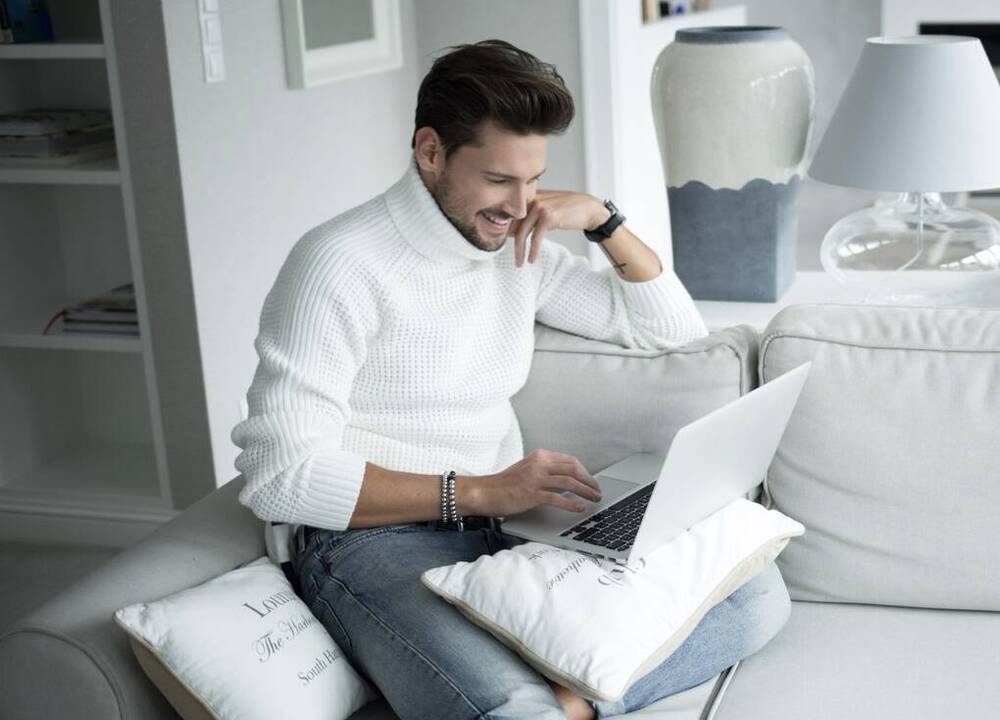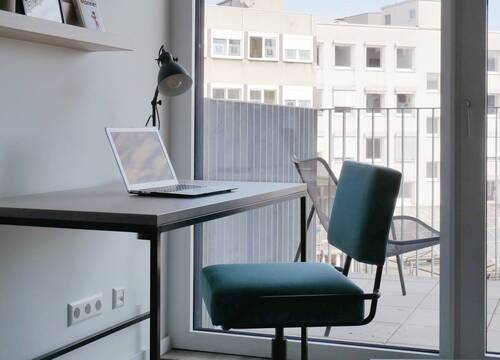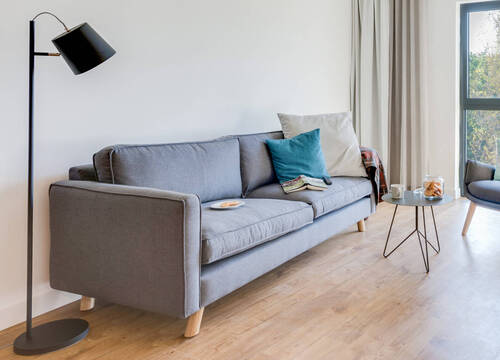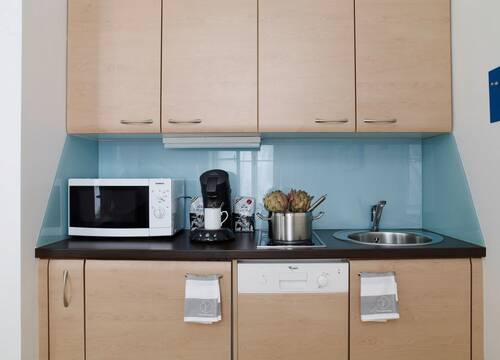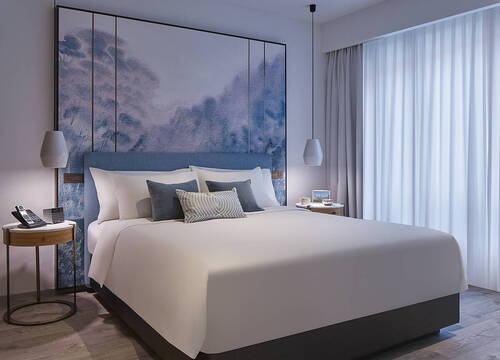 The work area is placed in such a way that during online video conferences the other person cannot see the sleeping area of the business apartment.
The quality and size of the bed also play an important role. Even for single travellers, the bed is ideally at least 1.40 m wide, features a high-quality mattress and a selection of pillows with different degrees of firmness.
Premium equipment in a business apartment includes a balcony or courtyard in addition to a smart TV that also offers international channels and streaming services. If the offer is completed by your own private letterbox and a doorbell with intercom (e. g. for delivery services), temporary living in a serviced apartment is a relaxing pleasure.
"Apartmentservice helped us to make a large number of bookings at short notice. The bookings were unbureaucratic for us and we were provided with a competent contact person. Our employees were very satisfied with the arranged accommodations."
Birgit Steiner, JetBrains GmbH
Apartmentservice has been at home in the world of serviced apartment for over 20 years and offers both business travellers and their companies professional travel management solutions for temporary living in business apartments. We advise you individually and accompany you from the inquiry to the offer research to the complete booking process - competent, reliable and free of charge. Convince yourself!

Advantages of online bookability
Instant information on rates and availability of serviced apartments with direct booking option
Automatic adjustment of rates depending on the length of stay
Display of availabilities up to 12 months in advance
Preview calendar for several months
Adding extra services on a daily, weekly or monthly basis
Creation of customer accounts
Bilingual booking engine (German & English)
Intuitive operation through clearly arranged booking mask
Availability on mobile devices