Serviced apartments for leisure travellers
The alternative to hotels.
On a family vacation with children there are other requirements for accommodation than hotels can offer:
Possibility of self-catering by having your own kitchen in the apartment
Independence from restaurant hours
Spacious accommodation units with several bedrooms
Sleeping and living areas in separate rooms
Washing machine in the serviced apartment or property
Receive visitors & guests whenever you like
More privacy, flexibility and individual freedom
Nevertheless you do not have to do without a regular cleaning service incl. linen change
More favorable price-performance ratio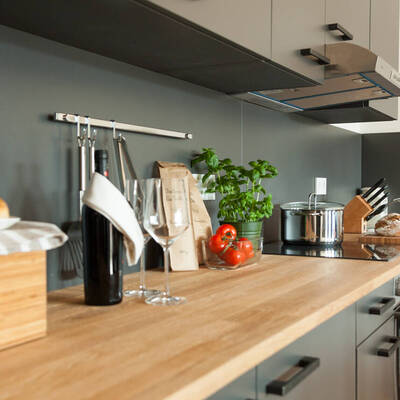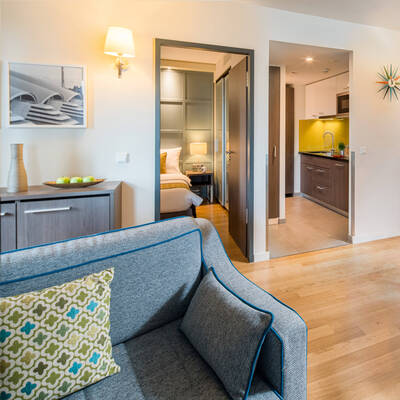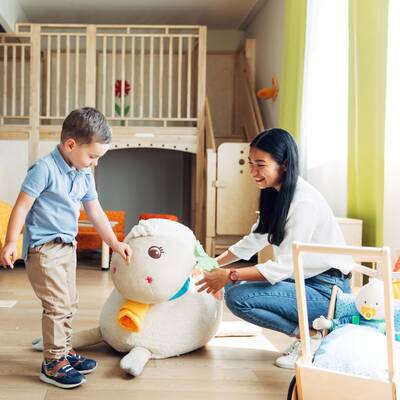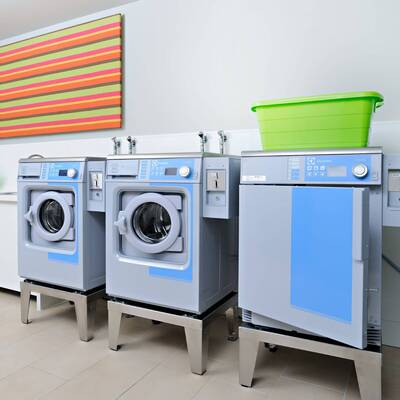 Serviced apartments are also suitable as an
alternative to hotels in the following situations:
Bleisure travel: More and more business travellers are combining business with leisure. They simply add a few days' vacation to their business trip.
Individual travellers or families who have to stay temporarily in a foreign city for medical reasons, e. g. for special treatment or therapy of a family member
Prospective students whose studies are about to begin, but who have not yet found an apartment or room in a shared apartment
Students who need accommodation for a few weeks or months for an internship in another city
If their own apartment is temporarily uninhabitable due to an emergency situation, e. g. water damage, mold infestation, extensive modernisation or renovation work
Sometimes sudden personal reasons force you to look for alternative accommodation, e. g.

after a separation from the partner
if separated parents want to visit their children locally, but no longer have their own apartment there
if short-term care of close relatives is necessary, and the home of the person in need of care cannot/would not be used by the person providing care

Some private travellers have so far only been guests in hotels and would like to try out the concept of this hotel alternative out of sheer curiosity
Serviced apartments are the ideal hotel alternative:
More spacious and often cheaper than a hotel room of a comparable category
Always equipped with a kitchen or kitchenette
Convey a "home-from-home" feeling due to their homely ambience
Once you have enjoyed the benefits of a serviced apartment,
you will definitely want to do it again. Promise!