Serviced Apartments in Leipzig
Send reservation request for these properties:
28 - 180 nights from 35,00 € per night
4 - 14 nights from 70,00 € per night
---
Leipzig - the new hip Berlin - is a lively and vibrant city, a place full of possibilities and facets. Leipzig has many designations: Goethe called the city "Little Paris", the social media industry characterised it as hypey, and for the die-hards, it's still their good old "Leipzsch." But no matter what Leipzig is called, the Saxon metropolis is one of the most exciting and developing cities in Germany. In addition to a growing population, Leipzig is also happy about the settlement of new and exciting projects and start-ups. The thriving economy is not solely due to the innovations, but the central location in central Germany also attracts the big players such as Porsche, Amazon, DHL and Zalando.
There is a lot to see and experience in Leipzig. For this reason, it is important to have a retreat where relaxation and the feel-good factor come first. With our individually serviced apartments you get exactly that: an apartment where you can find rest, recharge your batteries and relax. Our serviced apartments are equipped with modern technology to make your home office work as comfortable as possible. Book your apartment in a district of your choice today and enjoy your time in Leipzig.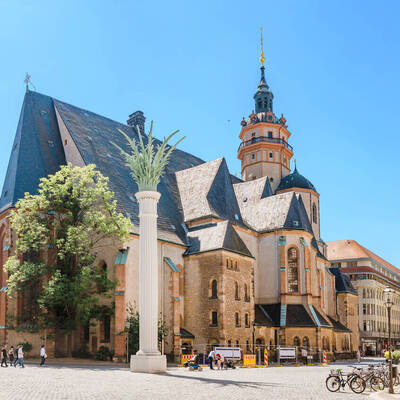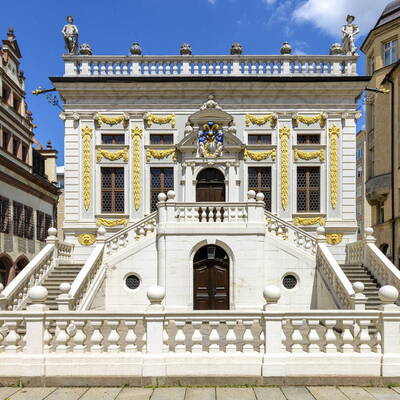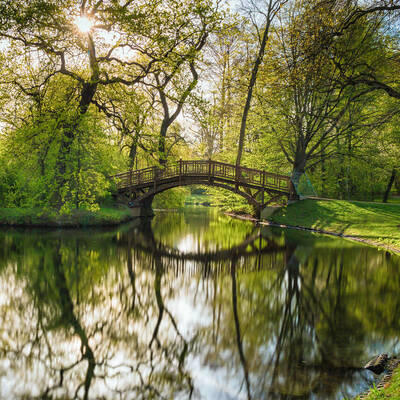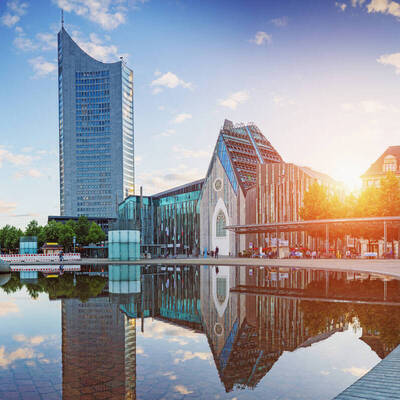 Living in Leipzig
You have a longer business trip to Leipzig and are looking for suitable accommodation for your long-term stay? Hotels or specially rented, furnished apartments are often expensive and the search for them is costly and time-consuming. With our serviced apartments, we offer you exactly the right alternative: affordable accommodation that makes temporary living in the city on the river Pleisse something very special.
Many of the serviced apartments offered by Apartmentservice are located at or in the historic houses of the city centre and not far from magnificent shopping arcades, such as the Mädler Passage or Speck's Hof, which invite visitors to shop and linger.
Art & culture in Leipzig
Due to the historical past Leipzig has to offer very diverse sights. The lovingly restored old town, in which some of our serviced apartments are located, impresses with beautiful buildings from the Art Nouveau period. Many buildings also date back to the Gründerzeit, when Leipzig developed rapidly after the onset of industrialisation.
The Monument to the Battle of the Nations towers 91 meters above the city and offers its visitors an impressive view of the entire region. At least as prominent is Leipzig's Thomasschule, where Johann Sebastian Bach began his service as Thomaskantor in 1723. The Leipzig Bach Festival is held annually in July in his honour.
Culinary delights in Leipzig
Leipzig is a city for connoisseurs. Whether you want to turn into a real Saxon while living there for a while or simply look forward to the "Leipziger Gose" to go with the good home cooking: Your palate will thank you. Numerous cozy coffee houses, convivial bars, historic restaurants and pubs are waiting for your visit. In the Barthels Hof inn, for example, Saxon food has been cooked and eaten for over 500 years.
The restaurant offers the largest selection of Leipzig specialties. A major tourist attraction is Auerbachs Keller. As the second oldest restaurant in the city, it gained fame primarily through Johann Wolfgang von Goethe and his "Faustus". Symbiose" serves a variety of vegan delicacies.