Serviced Apartments in Munich
Send reservation request for these properties:
---
"O'zapft is!" No other city drinks as much beer as Bavaria's capital, Munich. Around 7.5 million liters of the barley juice are consumed every year at the world-famous Oktoberfest alone. But Munich is also a worthwhile destination outside the "Wiesn". No other German city combines as many contrasts as Munich. According to Sueddeutsche.de, it is "a city of millions and a green oasis in one, combining tradition with modernity as well as a sense of home and cosmopolitanism." No wonder, then, that Munich was even named the world's most livable city in 2010. Live, work and enjoy!
As an economically strong industrial and scientific location, the metropolis on the river Isar is home to BMW and Siemens, Allianz and the Max Planck Society, among others. Numerous trade fairs, such as bautec, Expo Real, bauma, IFAT or electronica attract thousands of visitors to the city on the Isar every year. Apartmentservice offers both business and leisure travellers more than 5,500 professionally operated serviced apartments as an overnight accommodation option.
The serviced apartments leave hardly anything to be desired. Especially during long-term stays, you can get to know the city and its inhabitants better if you have your own little "temporary home" where you can enjoy your privacy undisturbed, cook for yourself and welcome friends.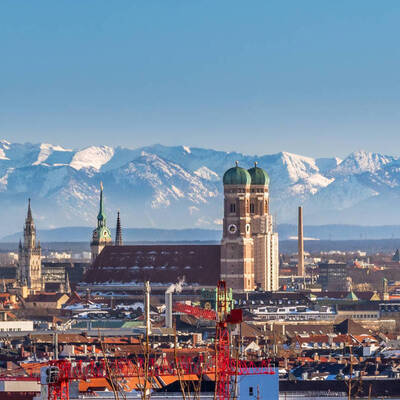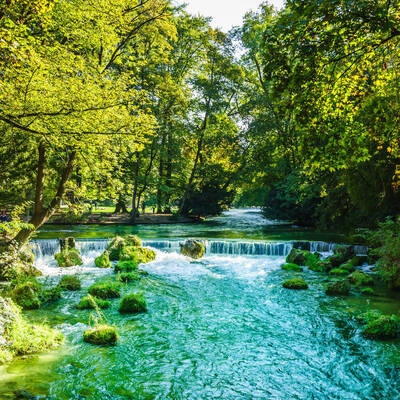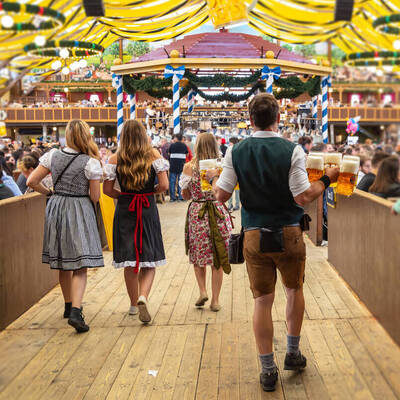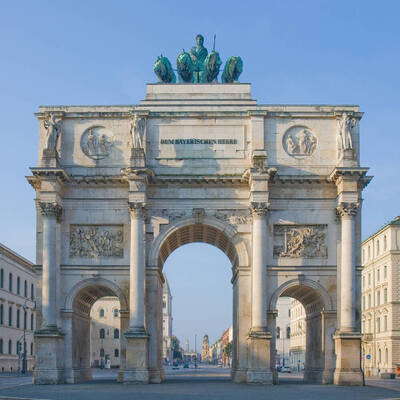 Living in Munich
In the heart of the city stands the landmark from the 15th century - the Frauenkirche, which towers over almost all of Munich with its two towers and offers a unique view from the top. The famous Glockenspiel chimes daily at 11 am and thrills with life-size play figures. The Old Town with Marienplatz and City Hall, numerous designer stores, many bars and exclusive restaurants invite you to linger and is an absolute shopping paradise for every budget. It is the perfect starting point to reach all places in Munich as quickly as possible, as most public lines meet here. Thanks to the extensive road network, as well as the well-developed public transport system with underground and suburban trains, trams and bus lines, the city with its numerous attractions can be explored quite comfortably.
Culinary delights in Munich
If you are staying at a serviced apartment in Munich for a longer period of time, you will naturally want to get to know the advantages of the gastronomy and nightlife. A day in the Bavarian capital is best started with a traditional Bavarian breakfast - beer, white sausage and pretzels. This may sound unusual to some, but is quite appetising to the Bavarian. A must-see is probably the world's most famous pub, the Hofbräuhaus, which has been serving typical Bavarian cuisine and, of course, plenty of Munich beer to both Munich residents and tourists since the 16th century. Delicious snacks and cakes can be found in a kiosk on the Eisbach at "Fräulein Grüneis". For cocktail lovers, the Goldene Bar on Prinzregentenstrasse is recommended. Bavarian tapas are available from morning to night at the Bapas restaurant, between Giselastrasse and Münchner Freiheit.
Recipe tip: Obatzda
250 g ripe camembert
125 g heavy cream cheese
40 g butter
1 onion
4 tablespoons beer
1 tablespoon paprika powder
salt, pepper
fresh, finely chopped herbs
Mash the camembert with a fork. Then put it in a bowl with cream cheese, butter, beer and spices and mix everything. Then add the finely chopped onion and herbs. This can be served with fresh Bavarian pretzels.
Guten Appetit!