Serviced Apartments in Vienna
Send reservation request for these properties:
from 30 nights from 39,00 € per night
1 - 6 nights from 96,00 € per night
from 29 nights from 46,00 € per night
from 91,00 € per night
JOYN Vienna
Karl-Popper-Straße 6, 1100 Vienna, Austria
studio
23-45 m2 | max. 2 guests
28 - 180 nights from 51,00 € per night
2 - 27 nights from 59,00 € per night
---
According to the "Economist" city ranking of June 2022, Vienna is the most livable city in the world. As the functional and economic centre of Austria, numerous large and internationally active companies are located here. These include, for example, OMV AG, Strabag SE, Erste Group Bank, Raiffeisen Bank International, Vienna Insurance Group, Bawag Group, REWE International or Telekom Austria. Austria's capital is one of the four official offices of the United Nations, along with New York, Geneva and Nairobi.
For business travellers, the selection of serviced apartments in Vienna is as diverse as the economic structure. In addition to renowned chain providers, the portfolio of Apartmentservice also includes a number of individually operated serviced apartments. Regularly you can read in the press news about new openings of further serviced apartments. Therefore, Apartmentservice is continuously expanding its offer also in this metropolis. Discover our offer for Vienna and book your serviced apartment today.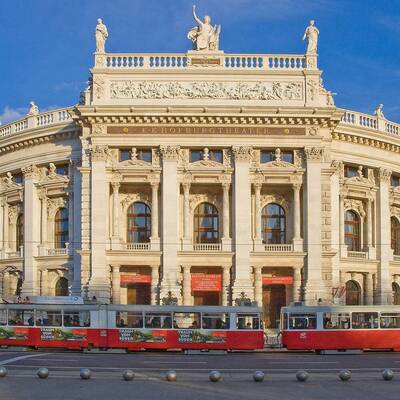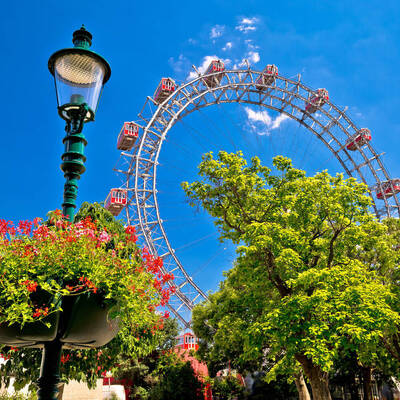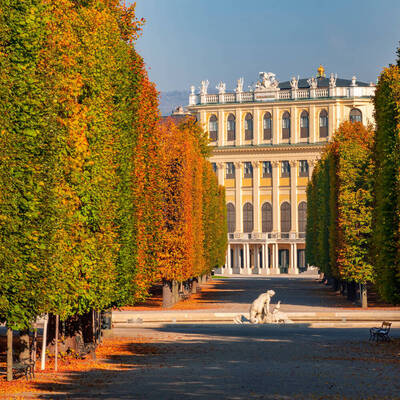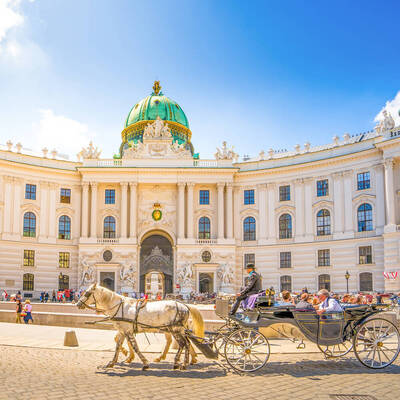 Living in Vienna
Wien ist ein Touristenmagnet und gehört zu den Top 10 der Städtereisen-Destinationen in Europa. Und wer schon einmal dort war, weiß warum. Die zum Weltkulturerbe zählende Innenstadt lädt zur Erkundungstour ein, die Altstadt mit dem Stephansdom im Zentrum bietet eine große Vielfalt an Geschäften und Dienstleistern, Kaffeehäusern, Konditoreien und Restaurants, Hotels und Bars. In zahlreichen Clubs kann man das Wiener Nachtleben erleben. Mit verschiedensten Kulturveranstaltungen in der "Musikhauptstadt" lassen sich die Kunst und die Kulinarik, für die Österreich und Wien bekannt sind, verbinden. Wo ließe sich also Arbeiten, Leben und Genießen besser verbinden als in der österreichischen Landeshauptstadt an der Donau?
Vienna is a tourist magnet and is one of the top 10 city break destinations in Europe. And anyone who has ever been there knows why. The city centre, which is a World Heritage Site, invites you to explore, the old town with St. Stephen's Cathedral in the centre offers a wide variety of stores and service providers, coffee houses, pastry stores and restaurants, hotels and bars. In numerous clubs you can experience the Viennese nightlife. A wide variety of cultural events in the "music capital" allow you to combine the art and culinary delights for which Austria and Vienna are famous. So where better to combine working, living and enjoying than in the Austrian capital on the Danube?
Art & culture in Vienna
The Austrian capital has a lot to offer: the State Opera, the Hofburg, the magnificent Ringstrasse that surrounds the old town, Schönbrunn Palace with its zoo, the Belvedere, the Albertina, the MuseumsQuartier and also the Hofreitschule, the Giant Ferris Wheel, the Fiaker and the boat trips on the Danube. The city also has a very lively and diverse scene with art galleries, cabarets, pubs, jazz bars and not to forget: the Heurigen. Events of all kinds round off the "Vienna" experience.
Culinary recommendation for Vienna
A personal recommendation from the Apartmentservice Consulting team is a visit at the "Meissl & Schadn" in the Grand Ferdinand on Schubertring. Here you can watch the chefs in the salon kitchen knocking up the schnitzel, and your own schnitzel is baked either in clarified butter, lard or vegetable oil. The Viennese Schnitzel is traditionally eaten with potato salad. Also on offer are the classics of Austrian cuisine from Viennese silverside rump cut to Salzburg dumplings and apple strudel. The menu also includes vegetarian and vegan delicacies.