Co-living means living in the community.
Co-living (the "co" stands for community) has been one of the latest trends in the serviced apartment segment for several years. Originally, co-living concepts come from the residential sector (= serviced accommodation), but they are now also offered as commercial concepts.
Basically, there is still no general definition of what constitutes co-living.
However, there are four cornerstones that are essential to co-living:
modern living units - often as micro-apartments or shared rooms
extensive common areas for joint activities and co-working
active promotion of community building through regular events
good transport connections, which also allow for locations outside the immediate city center
In-house facilities in co-living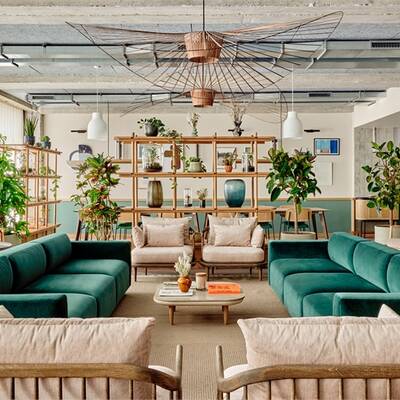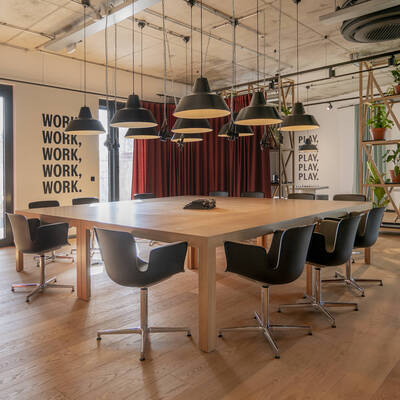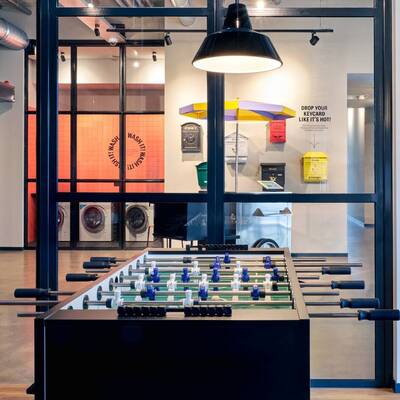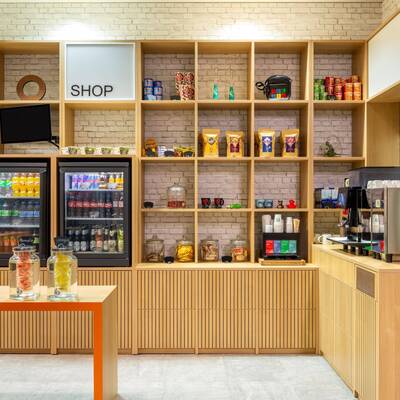 As opposed to standard communal areas already found in many apartment projects, the minimum requirement in co-living is a "living lobby" in the most central point of the building with areas such as
a lounge, i.e. a large shared living room
a co-working table
the reception, partly with integrated bar
a gaming offer as a chill-out zone
a grab & go or vending machine offer
With new and international providers of co-living concepts, you will also often find additional common areas in the building, such as
a communal kitchen
a fitness area and/or yoga room
a library
a roof terrace with barbecue facilities
With its hip interior and innovative design, the facility exudes urban flair and appeals primarily to a younger audience.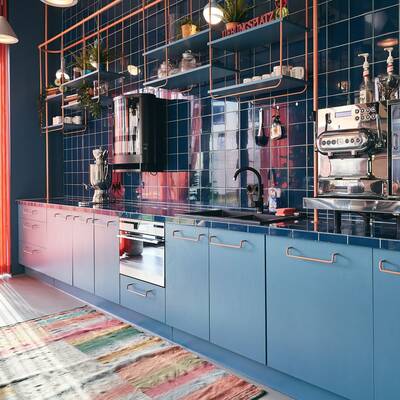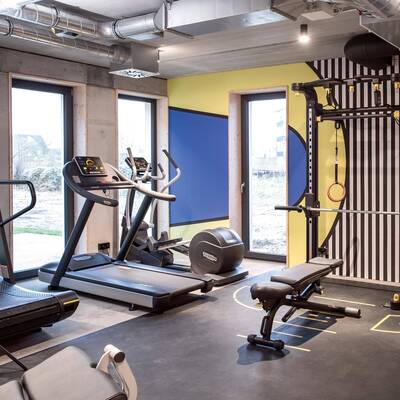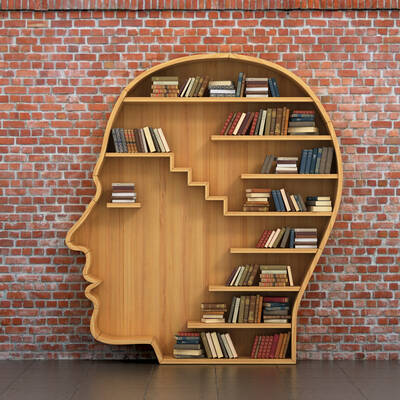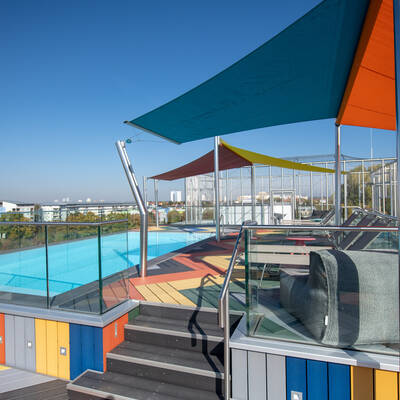 Damit sich eine echte "Community" entwickeln kann, werden in der Regel Mindestaufenthaltsdauern festgelegt. Sogenannte Community Manager, Hosts, Guides oder Scouts sorgen vor Ort für die aktive Entstehung einer Gemeinschaft, in dem eine Vielzahl an Events in und um das Objekt angeboten werden:
In order for a real "community" to develop, minimum lengths of stay are usually set. So-called community managers, hosts, guides or scouts ensure the active development of a community on site by offering a variety of events in and around the property:
invitations to after-work drinks
meetups for running groups or yoga classes
cooking and barbecue evenings
movie nights
going out together
and much more.
In-house developed apps are a fixed part of the community, and in many places you become an official member and part of a "global community".
Target groups for co-living
Co-living concepts have been developed in recent years to meet various needs of the young Y and Z generation. Digital nomads, young professionals and young expats travelling globally, regularly change their place of residence, are flexible in many respects and excellently digitally networked.
In a co-living accommodation, they meet like-minded people. The mostly international residents appreciate the furnished and flexible rental options, especially in view of often tight, high-priced and bureaucratic housing markets in foreign locations.
In addition, a welcome effect is the community connection that binds many to the provider's cross-city community. Seen in this light, co-living continues to bring great demand and development potential for the future.