Apartments with service, formerly also called a boardinghouse in German, is a type of accommodation designed especially for stays of one night to six months. Stays of 28 nights or more are classified here as long-stay.
The furnishings are based on private flats, and the focus is on self-catering. Washing machine and dryer are often available in a laundry room for guest use. There is a limited range of services available at the property, specifically designed for long-term guests, such as weekly apartment cleaning and linen change. Guest services are provided at a front desk or via a service office, but these are only staffed on an hourly basis. Outside opening hours, guests can access the apartment building via digital solutions.
Further amenities, such as a restaurant or bar, are deliberately omitted. In the property itself there is a small breakfast offer at most. Other services are covered by external providers and cooperations, which can be booked on request. Due to the long length of stay of guests and the low level of services, operators are able to offer their serviced apartments up to 50 % cheaper than hotel rooms of a comparable category for long-term stays. Modern apartments with service often have comfortably furnished common rooms where guests can watch TV, read or work. If the concepts are completely designed for "community," one speaks of co-living.
What do apartments with service offer?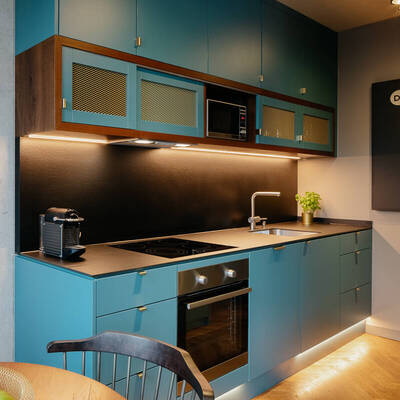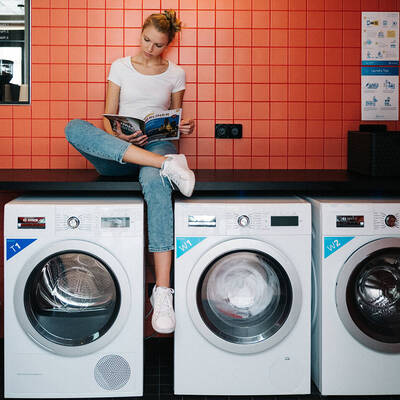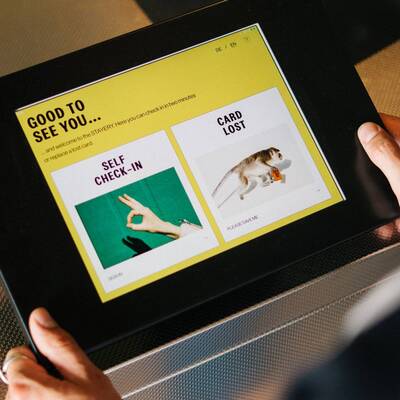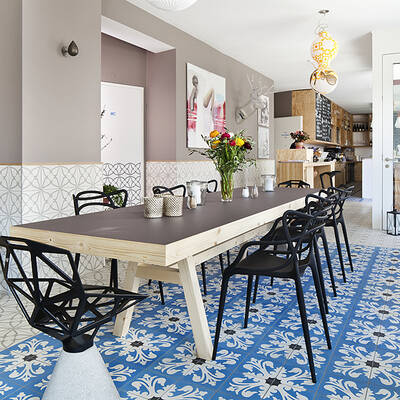 especially suitable for long-term stays (up to 6 months)
self-catering is in the foreground ⇒ fully equipped kitchenette or kitchenette
weekly cleaning of the apartment and change of linen
washing machine and dryer available in the building
reception open by the hour
digital access solutions to the serviced apartment building
small, often external breakfast offer
no further gastronomic facilities
often shared spaces (living rooms, co-working areas, etc.)
up to 50 % cheaper than hotel rooms of a comparable category