Aparthotel
Hotels to live in.
An aparthotel is an accommodation which, in contrast to the classic hotel, primarily offers accommodation units with cooking facilities - i. e. at least two hotplates, sink and refrigerator - and a living and sleeping area which are at least functionally separate. The services offered by an aparthotel largely correspond to those of a hotel, i. e. a change of towels and bed linen and regular room cleaning are included in the price. As a rule, the offer is supplemented by gastronomic services and a recreation area. The equipment of an aparthotel usually includes breakfast, a small conference room and a fitness or wellness area.
The reception desk is usually staffed 24 hours a day. This means that, depending on the concept, aparthotels offer much more service and extended in-house facilities than apartments with service. In this area, there are also so-called mixed concepts that combine hotel and serviced apartments and thus offer a full service.
It is worth mentioning that with increasing service levels, prices also rise, as guest care and hospitality are personnel-intensive. Compared to apartments with service, the average length of stay is lower. Aparthotel stays of 15 nights or more are considered longstay.
What does an aparthotel offer?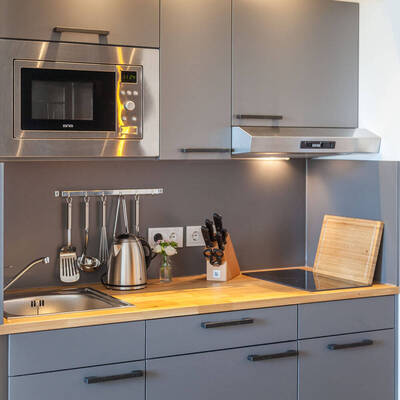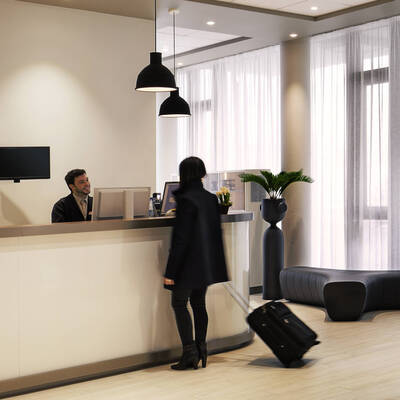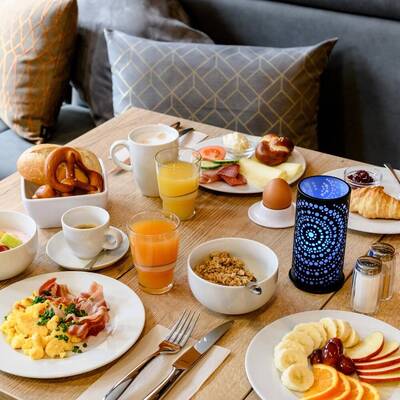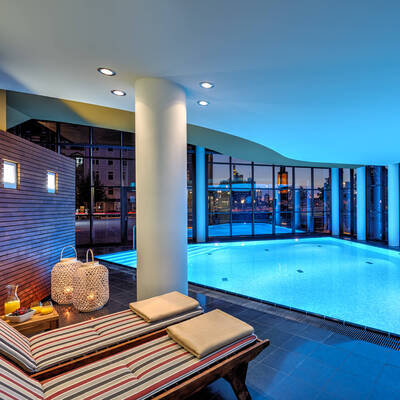 hotel room with kitchenette, i. e. at least two hotplates, sink and refrigerator
at least one functionally separate living and sleeping area in the apartment
service offer corresponds as far as possible to that of a hotel establishment
reception desk staffed 24/7
regular apartment cleaning and linen change included
in-house breakfast offer
offer of further gastronomic services (bar, restaurant)
leisure area, e.g. swimming pool, fitness area
small conference room
Here you can find all aparthotels we offer: